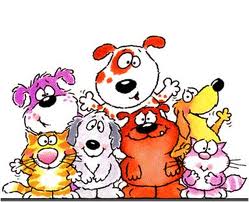 Customer references are critical.

Who better to "sell" a company than its customers?
Try to avoid the trap of speaking with one of a few standard references the company always uses.
Ask for a lot of references, in your own neighborhood if possible, and then call a few of them.
Besides asking about honesty, reliability, etc., ask how the company has managed its way through any problem situations which may have arisen over time.
You'll find that this exercise often succeeds at creating different impressions of competing services.



Will the caretaker always be the same person?

(The answer should be "yes.") Who will it be? You should be able to learn about the person's
background, aspirations, etc. before the beginning of the assignment.



Bonding and Business Liability Insurance

This is a bare minimum to be a member in good standing of the industry. A more subtle but
potentially as important distinction is whether or not the company carries Workers'
Compensation Insurance for its employees and/or independent contractors. If it doesn't, a
single catastrophic incident would likely bring down the whole company, including your service.
As this is expensive insurance, don't be surprised to learn how many companies do not carry it.



Internet access ---

for maintaining accurate records, making reservations, receiving confirmations, receiving
invoices, etc.. As time marches on, it is clear that an ever-increasing number of customers will
prefer to do business via the Internet. Those of us in the service business should be at the
forefront of anticipating and accomodating this need.


I'm sure you won't be surprised to learn that Creature Comforts stands ready to be evaluated
by these criteria, as well as by Pet Sitter International's Quality Standards

We welcome your feedback, which should be sent to This e-mail address is being protected from spambots. You need JavaScript enabled to view it.
This e-mail address is being protected from spambots. You need JavaScript enabled to view it. .

And, we look forward to serving you.

Stacy